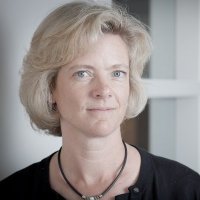 Ivy Exec recently interviewed Cathy Baker, SVP of Marketing and Administration with Applied Predictive Technologies. Applied Predictive Technologies (APT) is the world leader in helping organizations harness the potential of Test & Learn™, a powerful fact-based approach for choosing, targeting, and tailoring strategic and tactical actions for maximum impact and profitability. More than 50 Global 2000 leaders have licensed APT's Test & Learn software, including Starbucks, Kraft, Wells Fargo, Holiday Inn, Staples, Lowe's, Victoria's Secret, Food Lion, and Toronto Dominion.
Ivy Exec: In which area of your company do you expect the most growth during 2012?
Cathy Baker: We have a lot of momentum with retailers (Top 35 of 100 are clients), hotels (Top 13 of 25 are clients), and restaurants (Top 11 of 25 are clients). In 2012, not only do we expect to further increase our client base in these core verticals, but also expect significant growth from clients in Asia and Europe and new industries, such as pharmaceutical companies.
Ivy: What changes and challenges do you think your company will see in the next 5 years?
Cathy: With our rapid growth, we anticipate that keeping a close-knit atmosphere will become increasingly difficult. In fact, we are currently working on a number of ways to maintain our close community here at APT. We have in place a monthly newsletter, an inter-office portal and have regularly scheduled firm updates in which the entire firm around the globe participates.
Ivy: What attracted you to APT?
Cathy: The people. Our workforce consists of highly driven, bright folks who are just as great to work with as they are opponents in a friendly game of foosball!
Ivy: What three words best describe your culture?
Cathy: Innovative, energetic and collaborative.
Ivy: What are the two best perks that employees get at your company?
Cathy: An iPhone for all employees, and fully paid health (medical & dental) insurance with employees paying no premiums.
Ivy: What gets you excited about going to work each day?
Cathy: Knowing that I will face a new challenge which keeps everything fresh and exciting.
Ivy: Which leadership qualities best insure success at APT?
Cathy: Mentorship and solid communication. Keeping the lines of communication open between our employees and senior management gives us the opportunity to make sure that our employees, who drive our success, are happy, engaged and take real ownership for the success of APT.
Ivy: Who is your pick for the World Series this year?
Cathy: The New York Yankees!
Stay up to date with consulting job opportunities with companies like Applied Predictive Technologies! Apply for membership with Ivy Exec. To find consulting jobs, visit Ivy Exec's selection here.