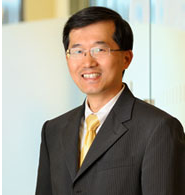 Ivy Exec recently interviewed Paul Zhang, Managing Director of Easton Associates.  Easton Associates is an international, expertise-based consulting firm specializing in product and business strategy for companies in the life sciences industries.  Vault.com has named Easton a Top 50 consulting firm for several years running. 
Ivy Exec: In which area of your company do you expect the most growth over the next 12 to 18 months?
Paul Zhang: Emerging markets; particularly China where we have a new office and healthcare market growth is tremendous.
Ivy: What changes and challenges do you think your company and industry will see in the next 5 years?
Paul: Our client industries, pharma and med tech, are going through structural changes where innovation is harder and pricing pressure is higher; but the bottom is already here and the upswing will occur soon.
Ivy: What attracted you to join the firm?
Paul: I was a former client of Easton Associates and really liked the people and the type of work. Still do!
Ivy: What three words best describe your culture?
Paul: Collegial, Dedicated and Smart.
Ivy: What are the two best perks that employees get at your company?
Paul: A small company culture and significant responsibility at all levels.
Ivy: Which leadership qualities best insure success at Easton?
Paul:  Understanding of the medical markets in which our clients operate is extremely helpful.
Ivy: What gets you excited about going to work each day?
Paul: Learning new things and helping clients solve real, product oriented problems.
Ivy: What little known hobby or personal interest do you enjoy?
Paul: Karaoke
Stay up to date with consulting job opportunities with companies like Easton Associates! Apply for membership with Ivy Exec. To find consulting jobs, visit Ivy Exec's selection here.