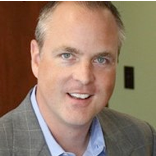 Ivy Exec recently interviewed Rich Reinecke, Partner at Fahrenheit Finance.
Fahrenheit Finance is a consulting firm that delivers practical solutions, as well as, recruiting and staffing services to emerging small businesses, middle market and Fortune 500 companies. The firm uses a unique approach to the consulting model by delivering high quality consulting and project support services, using the best talent available in the market. One of the most successful service lines of the firm is its fractional financial management division.

Ivy Exec: In which area of your company do you expect the most growth over the next 12 to 18 months?
Rich Reinecke: We see the opportunity for growth in several areas this year; particularly in our fractional financial services business. There is a lot of energy and enthusiasm in the startup and emerging growth community. Our fractional CFO practice allows those businesses to gain access to high level strategic finance executives who have experienced the challenges and opportunities these companies face. We have built a model that allows us to leverage a team of professionals that make this affordable for these comp
anies. We also see consulting opportunities with VC and Private Equity Groups as they invest in portfolio companies and look to upgrade talent and need access high level finance execs to evaluate issues. And finally there are consistent positive signs of hiring in the professional market. Our search practice is busier than we have been in years.
IE: What changes and challenges do you think your company and industry will see in the next 5 years?
Rich: We think companies will be considerably more cautious when hiring. Before adding full time headcount, there will be consideration towards project and consulting hires. Also, the war for talent is back on in the professional world. Companies need to be aggressive in retention efforts again and return to consistent recruiting.
Jason: What led you to found Fahrenheit Finance?
Rich: My business partner Keith Middleton and I shared a vision to build a unique consulting firm, using real world experienced experts, giving growth oriented and middle market companies access to top tier experienced talent that bring practical solutions to the table and actually implement them.
IE: What three words best describe your culture?
Rich: Entrepreneurial, passionate and driven
IE: What are the two best perks that employees get at your company?
Rich: Tons of freedom to execute their work and a well-stocked kitchen!
IE: Which leadership qualities best insure success at Fahrenheit?
Rich: Empowerment. We work with smart, talented people that know the right answers and we are confident they work in the best interest of our clients.
IE: What gets you excited about going to work each day?
Rich: Being a great connector. Connecting the candidates we work with in our search practice with their next career move, connecting Entrepreneur's in our fractional financial services practice with the right partners to take their ideas to the next level, helping the business partners, vendors and referral sources that help us be successful connect to the business community.
IE: Who is your pick for the World Series this year?
Rich: I have no clue…but if you want to have a great time at a baseball game…check out the Richmond Flying Squirrels! They have taken the professional baseball experience to a new level of fun.
Find out more about job opportunities with companies like Fahrenheit Finance, Apply for membership with Ivy Exec.