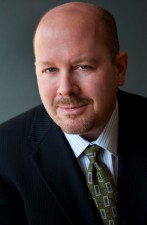 Ivy Exec recently spoke with Stephen Sellick, Managing Director of Gnarus Advisors.  Gnarus Advisors was honored by Consulting Magazine as one of their "Seven Small Jewels," and was recently named as one of America's fastest growing private companies by Inc. Magazine. The Firm leverages advanced quantitative and scientific skills to address legal problems including Economic Analysis, Environment & Natural Resources, Product Liability & Mass Torts and Association Management.
Ivy Exec: In which area of your company do you expect the most growth over the next 12 to 18 months?
Stephen Sellick: Environmental engineering, financial services, and association management.
IE: What is driving the growth in the environmental area?
Stephen: Our business is primarily litigation driven, not as much regulation driven.  Litigation seems to be somewhat independent of business cycle or regulatory regime. We generally get involved with private party actions, such as issues arising from the cost of environmental cleanup, which parties bear that cost, and related insurance coverage.  We serve as expert witnesses and have put together a strong team of environmental and financial consultants, who form a core part of our business.
IE: What changes and challenges do you think your company and industry will see in the next 5 years?
Stephen: For Gnarus specifically: enabling our up-and-coming Principals into being able to originate more client work directly and facilitating the transition of client work from more senior consultants to other less senior consultants. For the industry: adapting to changes in law firm and litigation dynamics and, for consulting engagements, continuing to demonstrate value-added for client.
IE: What led you to found Gnarus Advisors?
Stephen: I found myself dissatisfied with the corporate culture of my previous employer, a large publicly traded consulting firm. I started Gnarus because I believe that I – and ultimately my colleagues and employees – would benefit from a firm that focuses on enabling consultant success rather than treating consultants as subservient to the organization.
IE: What three words best describe your culture?
Stephen: Expertise, independence, entrepreneurialism
IE: Independence is important, but I am sure there are also significant benefits that your team can gather from working together.
Stephen: Oh yes. In fact, we are unique in the sense that many of our leaders come out of the same firms.  John Butler, the former leader of the environmental practice at a predecessor firm, is a good example.  He hired me out of college (and again after graduate school) and has been a great leadership role model.  There are others that we have worked with for many years as well. Gnarus is a collection of colleagues and the management of the firm reflects that.  We manage with a light touch, recognize people's contributions and we all benefit as a result.
IE: What are the two best perks that employees get at your company?
Stephen: The ability to focus on their clients and careers with minimal bureaucracy. Self-direction including remote working and flexible hours.
IE: Which leadership qualities best ensure success at Gnarus Advisors LLC?
Stephen: Self-direction – ultimately a successful career in consulting is up to the individual consultant. We do everything we can to create the conditions for that success but in the end those people who realize that they need to actively manage their career will be most likely to succeed.
IE: What are your hiring plans in the coming year?
Stephen: Opportunistic – we take advantage of hiring qualified people who fit well into our culture when we find them.
IE: How many times per day do you check your email?
Stephen: Constantly!  I prefer email over phone conversations a lot of times, although I am not sure that is always good.  My email is always open on my computer and my iPhone.
IE: That's good to know Steve, but don't worry, I won't share your address! Thanks very much for your time today.
Find out more about job opportunities with companies like Gnarus Advisors LLC. Apply for membership with Ivy Exec.