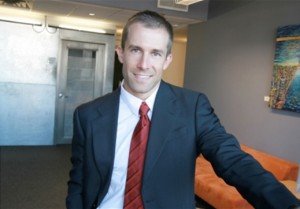 Ivy Exec recently interviewed Darren Isaacs, President and CEO of Makosi.  The firm has been providing specialist consulting services to top tier clients since 2001. Originating in South Africa and supporting some of Africa's largest banks, cellular communications providers and internet ventures, Makosi opened operations in the United Kingdom and The United States in 2005.  Offerings include Financial Markets Operations Consulting, Accounting Resources, Project Management, Business Process Improvement and Business Intelligence.
Ivy Exec: In which area of your company do you expect the most growth during 2012?
Darren Isaacs:  We expect a huge growth in project management consulting, specifically with regard to regulatory change in the financial services arena. We also expect growth in compliance and accounting/audit type consulting.
IE: What changes and challenges do you think your company and industry will see in the next 5 years?
Darren: There is currently massive downward pressure on consulting rates paid by large financial institutions. There is money to be made with the smaller brokers who may need to pay more to secure services and also with hedge funds and private equity houses who are able to operate without as much red tape. Our challenge is to grow our network of hedge funds where our model would change from large project teams to smaller tactical consulting placements. In other words, higher volume of clients, smaller pieces of work requiring wider relationship management functions.
IE: What attracted you to Makosi?
Darren: I liked the fact that Makosi is a very personal company. We know all our clients personally and all of our employees as well. No one is a number or a "dollar amount" at Makosi. The business is based on trust and there are only good people here.
IE: What four words best describe your culture?
Darren: Solid, dependable, personal and family-like.
IE: What are the two best perks that employees get at your company?
Darren: Project management certifications and monthly social gatherings and annual ski trips out west
IE: What gets you excited about going to work each day?
Darren: I get to welcome new employees to Makosi almost every day. We're growing really fast and it's great to see new faces, make new friends and grow our family.
IE: Which leadership qualities best insure success at Makosi?
Darren: Calmness under fire! In a rapidly growing, highly competitive and extremely exciting environment, a leader needs to deal with highly excitable staff, clients and candidates and exude a calmness that is reassuring to those around him.
IE: What is the biggest misconception that you encounter about the consulting industry?
Darren: That it's not "full time work". The "at will" employment regulations in this country provide little security for full time employees. Additionally, one does not have to be self-employed to be a consultant.
Stay up to date with consulting job opportunities with companies like Makosi! Apply for membership with Ivy Exec. To find consulting jobs, visit Ivy Exec's selection here.