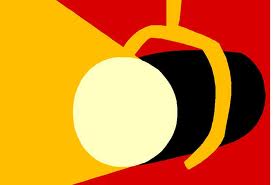 Ivy Exec recently interviewed Robert Snyder, Chicago Office Leader for ABeam Consulting. ABeam Consulting is the one of the leading global consulting firms, based in Asia. ABeam was founded in 2003, born from Deloitte Touche Tohmatsu's Japanese consulting practice, and started with 1,530 employees. Robert is one of the US leaders growing ABeam's consulting practice in North America.
Questions:
1. In which area of ABeam Consulting do you expect the most growth during 2012?
-In the short term, our clients face challenges related to regulatory changes and rationalizing their technology portfolios in light of their sheer size. Referrals and repeat clients are our standard growth engine. Longer term, we're excited about increased work in South America and Africa.
2. What changes and challenges do you think your company and industry will see in the next 5 years?
-Top of mind for me are 3 long-standing challenges: vigilant expectation setting, managing pre-conceived notions and diverse agendas of clients, and acquiring the right combination of talent.
3. What attracted you to ABeam Consulting?
-I actually joined a small boutique consulting firm called Hazelwood Partners. I joined it given the compatibility of my skillset, career goals, and values with the company leaders. Eight months later, ABeam acquired us. Although our division is now part of a much bigger international organization, the critical compatibilities are still there, in fact, growing a Chicago presence is even more compelling.
4. What three words best describe your culture?
a. Leading
b. Listening
c. Learning
5. What gets you excited about going to work each day?
-Within ABeam USA, I love the combination and balance of a mostly stable core group of consultants, the incremental growth of the relationships with our clients, and the occasional leap outside the norm into new clients, new capabilities, and new geographies. I like our balance of getting into a rhythm, then adding some twist to the challenge.
6. Which leadership qualities best insure success at ABeam?
-Finding new opportunities to serve our clients and being able to define and shepherd the path for the client change initiatives.
7. What is the biggest misconception that you encounter about the consulting industry?
-Some organizations are skeptical and believe that consultants are more hot air than substance. Whether we work on encapsulated projects or staff augmentation, our clients highly appreciate our fresh skills, minds, and energy. We're a booster shot. Otherwise, why would they invite us back?
8. Who is your pick for the World Series this year?
-ABC … anyone but the Cubs. Check back with Theo and I in 2015.
Stay up to date with employment opportunities with companies like ABeam! Apply for membership with
Ivy Exec.