I recently read a book that changed the way I think about business.
The little gem is called, Work the System by Sam Carpenter.  I see it as a blueprint for building a company by focusing on and defining all the processes that make up the company. The book provides a  framework for viewing all the parts of your business or job as a process that can be documented and refined. Sam Carpenter turned around his company — from bankrupt to thriving — while spending less time running it. Since reading the book almost a year ago, I have created documents that outline multiple processes at my company, step by step. Here are several insights I gained from this book:
Systematizing Your Job — Getting Started
Everything can be a process – Whether you're getting up in the morning to brush your teeth, or issuing invoices to clients, everything can be documented as a process. By writing things down inefficiencies become painfully obvious, and you can think creatively about solutions to eradicate them.
Use technology to help – Creating these process documents doesn't have to take hours. For example, I compose the written parts of the document with Dragon Dictate software which is a fairly accurate dictating software that saves me significant time. I'm using this software now to write this blog. I supplement my process documents with recordings of my computer screens, using QuickTime (Mac) or Jing (Windows and Mac) to show what I'm doing.
Get your team on board – You can share the process documentation with your team, but there's no guarantee they'll read it. I suggest reviewing the processes with them at a detailed level, and emphasizing how the processes will save them time and improve their work quality/output.
Keep refining your process – Process documentation is a "living" thing — it is not meant to be static. The process owner should adapt the processes to reflect the way they work and to improve on it. The process owner should be allowed to edit the process document, adding insights and shortcuts they've found helpful.
Talk with others about their processes – Find other people who have read the book and talk to them about your experiences systematizing your business or personal tasks. It helps tremendously to see what others are doing and will give you ideas for making the approach work even better for you.
There is tremendous power in seeing the things that you do at work as processes you can streamline. By systematizing the common things you do, you will be able to advance onto the next level in creativity and generating results. Take time to document common procedures and you (and your team) will be more productive and in control.
Have you read this book or a similar one? Do you already have ways to systematize the things you do? Share your thoughts with us in the comments below.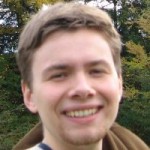 This article was contributed by Maciej Godlewski, the CEO and Founder of Fired Up Digital, a digital marketing firm in New York City. Maciej writes on entrepreneurship and career issues facing the digital workers of tomorrow.