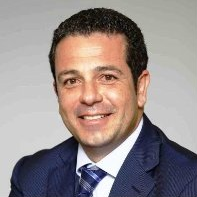 Ivy Exec recently interviewed Ernesto Leme, Partner, Head of Wealth Management for Claritas Investimentos in Sao Paolo, Brazil.
Founded in 1999 as an independent asset manager, Claritas is one of the pioneers of the Brazilian alternative investments industry, offering unique high value added financial products. Claritas currently has a multi-disciplinary investment team of more than 60 professionals, 60% of which are dedicated investment managers. The transparency in the business model, in conjunction with the team's dedication in striving for the best possible result, reflects the company's main value: the respect for the investor's capital.

Ivy Exec:  In which area of your company do you expect the most growth over the next 12 to 18 months?
Ernesto Leme: We expect the most growth of Claritas over the next 12 to 18 months to be in the Structured Products area. Local investors will demand alternative investments such as real estate funds, credit funds and private equity funds. In addition, as the markets remain challenging, direct distribution efforts will have an increasing importance since close contact with the clients will be a must.
IE: What changes and challenges do you think your company and industry will see in the next 5 years?
EL: Brazil will face a significant reduction in the level of real interest rates in the coming years. This will reduce the appeal of fixed income and investors will have to increase their risk appetite in order to boost their returns. Structured Products and Equities will definitely play an important role in this new scenario. Additionally, 2014 will be an election year what will bring volatility to the markets.
IE: What attracted you to Claritas?
EL: Claritas´ track record is highly impressive. It started in 1999 with R$ 1 million under management. Today it manages approximately R$ 4 billion. It is a very "young" company with an average employee age of around 30 years old. It is competitive and collaborative at the same time. None of the partners or associates have closed rooms; everyone works in an open space area that fosters constant communication.
IE: What three words best describe your culture?
EL: Our culture can be described as the following
A meritocracy,
Transparent,
 Performance based and driven
IE: What are the two best perks that employees get at your company?
EL: The two best perks are:
Working with a highly talented group of people as a team,
Working in association with Principal Financial Group, a global company
IE: Which leadership qualities best ensure success at Claritas?
EL: The leadership qualities that best ensure success at Claritas are: entrepreneurship, teamwork and openness.
IE: What are your hiring plans in the coming year?
EL: We expect to grow by 30%.
IE: What gets you excited about going to work each day?
EL: I am passionate about my career. Managing assets of wealthy families with complex structures and realities is a daily challenge. I have no routine. Every day is a different day. The impact of my job is easily measured and clients give me a constant feedback.
Find out more about job opportunities with companies like Claritas Investimentos.  Apply for membership with Ivy Exec.