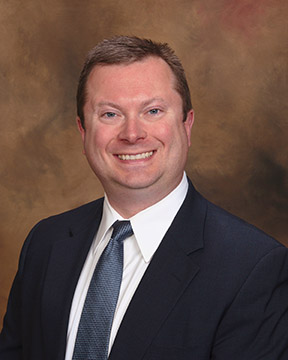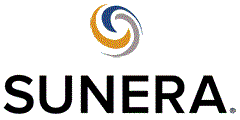 Ivy Exec recently interviewed Christopher Denver, Director at Sunera LLC
Sunera is a leading business, accounting, technology and risk advisory consulting firm with offices throughout the United States and Canada. They focus on delivering finance and technology solutions to address their clients' critical business needs. Sunera teams are dedicated to helping each client achieve and sustain the cost-effective results they need. Sunera experts and consultants come from a top-tier background with vast industry experience.
Ivy Exec: In which area/ line of business of your company do you expect the most growth during 2014?  What are the drivers of this growth?
Christopher Denver: We're expecting to see significant growth in information security, as privacy legislation drives companies to take a more proactive approach to protect their customers' information.  We're also primed for major growth in our data analytics services.  There's a lot of power in big data, and we've had great success so far in using our analytical tools to interpret that data and cut down on corporate fraud and waste.
IE: What changes/ challenges do you think your company and industry will see in the next 5 years?
CD: The challenge we're going to face is the same one we've faced since Day 1: recruiting the right talent to continue our growth.  We hire people that are highly skilled in very technical fields, and those people can be difficult to find.  To an extent, that's just the nature of our industry – all firms are working hard to identify and retain talented employees – but Sunera's challenge is magnified because of the selective nature of our hiring process.
IE: How has recent regulation (Dodd-Frank, ACA, other) impacted your business?  In what areas has this accelerated/muted growth?
CD: Regulation is a strong driver of business at Sunera.  HIPAA, for example, has really increased the demand for privacy policies and processes, and it's touched just about every segment of our business.  Our security practice has seen growth as a result of HITECH and PCI standards, and we've become a leader in these fields as a result.
 
IE: Which leadership qualities are most conducive to success at your company?
 
CD: Our leadership group has a diverse set of skills, but the one thing they all have in common is the ability to balance priorities, including the happiness of our clients and employees. Our most successful leaders are also very ambitious, and they're dedicated to their practice.  Most of all, we value leaders that treat people well and build relationships with their clients and employees.
 
IE: What are your hiring plans for the next 6-12 months?

CD: We're expecting to hire roughly 100 professionals in the next year, from leadership down to recent college graduates, as we look to grow our new locations in Chicago, San Francisco, and Los Angeles.
 
IE: What attracted you to Sunera?

CD: The collaborative, friendly nature of the culture was the first thing that grabbed my attention: Sunera is all "business," but we know how to enjoy ourselves and our clients without taking ourselves too seriously.  Secondly, the amazingly high level of technical expertise resident in the firm made me proud to join the organization. 
 
IE: What three words best describe your culture?

CD: Ambitious, youthful, supportive.
 
IE: What are the two best perks that employees receive from your company?

CD: Sunera offers considerably more paid time off than comparable firms.  Our employees love the flexibility it offers them, and it really helps our team achieve a healthy work/life balance.  On a day-to-day basis, many of our employees have the ability to customize the hours they work, and, when it's feasible, a number of our employees are able to work from home.
 
IE: What little known hobby or personal interest do you enjoy?

CD: I'm a strong believer in the importance of professional organizations, particularly surrounding proper governance practices.  To that end, I volunteered to co-chair the 2014 Annual Seminar of the Chicago Chapter of the Institute of Internal Auditors.  We are building an outstanding program consisting of some of the best and brightest minds in risk, governance, auditing, information technology, and compliance.  I encourage everyone to check out the event!
Find out more about job opportunities with companies like Sunera.  Apply for membership with Ivy Exec.