Are you trying to make heads or tails of Search Engine Optimization (SEO) for your business? Don't worry, there's a light at the end of the tunnel.
I started my own boutique SEO and social media agency to help small business owners navigate the changing digital landscape. I don't want to rehash all that's out there already, especially since it will likely change in a few months time.
When I deal with business owners, many  are so focused on running their businesses day to day, they can't find time to learn about useful SEO techniques. From my perspective, SEO is one of the best marketing channels and it will only increase in importance as more people access the internet on mobile devices. Today it's easy to build a website.  The hard part is getting noticed.
3 Ways to Get Your Business SEO Launched
If you want to go the DIY route – Take a look at some of the industry information sources: Search Engine Journal, Search Engine Land, Moz blog. These are all great resources that have the latest information about the rapidly changing search engine landscape. At the beginning, just focus on one or two things you want to improve and "Google" around to read specific articles about these topics. A starting place would be the homepage's title tags and meta description since they help with rankings and conversions and many times are neglected by business owners.
Hiring SEO wizards – Do not trust the people who say they'll guarantee you a top spot in search engines, or will build you 1,000 links for peanuts — down that path future problems [and madness] lie. Beware of companies that cold call, pitching SEO services. You just won't know what you're getting. Good SEO takes time and the people who are exceptionally good at it don't always advertise. Local SEO meet-ups are an excellent place to source SEO expertise for hire. Attending those meet-ups is a smart tactic –in one room you have people who are very knowledgeable about the topic and you can quickly sense if you would work well with them. You can find them on Meetup.com and they usually take place at local watering holes for the cost of a drink.
Focus on results, not traffic – Don't just focus on traffic.  Focus on conversions. Getting a million visitors to your website doesn't do you any good if they don't buy anything. When you measure your traffic data, I recommend a free tool called Google Analytics that helps you measure if the people coming to your site are sticking around and buying.
The demand for SEO will continue to grow, especially as social media and how we access the Internet evolve. Businesses today need to think creatively about new ways to stand out from the crowd, and SEO should definitely be part of that strategy.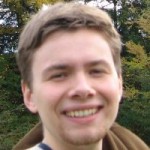 This article was contributed by Maciej Godlewski, the CEO and Founder of Fired Up Digital, a digital marketing firm in New York City. Maciej writes on entrepreneurship and career issues facing the digital workers of tomorrow.