In a previous post, I discussed how connectivity allows me to work and travel abroad. However, there are many benefits to unplugging and enjoying the journey; whether you're traveling for an extended period of time, or just for a short vacation.  Periodically disconnecting from the constant stream of information and the Internet can give you a world of  insights and perspective that might be lost upon you if you're always plugged in and working. For example, when Hurricane Sandy hit in October 2012, New York City came to a halt.  But the stillness and silence forced neighbors, and even strangers, to talk to one another, and better yet, to help one another.  We need opportunities to disconnect and realize the hidden advantages of the situations we're in.
In this post I will discuss how to disconnect during periods of intensive travel, and still run a business. This is coming "straight from the source," since I'm currently enjoying the beautiful city of Chiang Mai in northern Thailand, and running my U.S.-based SEO and online marketing business.
Recharge your creativity while you travel
Pause and take it all in – Take time during your travels to stop and take it all in. Traveling exposes you to new people and ideas; don't shut the door on them by constantly checking your work email or Facebook.
Establish a routine – Alternate periods of working with periods of soaking in the local flavors. My routine is to switch between periods of working and sightseeing throughout the day, so that I still get the work done but also find time to ride an elephant or drift through a floating market.
Slow travel – If you can work remotely and have decided to see the world, then slow down.  Try to spend at least a few weeks in each locale to experience it at deeper level. By slowing down, you will feel less pressured to see everything at a frenzied pace while keeping up with work commitments on the home front.   If it's Tuesday, it's Bangkok?  Not!
Grab a good book and reflect – Being away from your regular routine, you'll find more time to read and think about your business from different angles and from a higher level. Bill Gates has had Think Weeks for many years during which he retreats from the day to day to just think and read for an entire week.
Seek out local entrepreneurs – My goal for this trip is to meet as many entrepreneurs as I can. That's why I joined a private forum for digital nomads.  Each place I've traveled I've set up meetings with amazing people running online businesses. As you travel, you can seek out like-minded people in your industry by finding local companies and reaching out  — through their company websites, via LinkedIn.
Sometimes you have to slow down to speed up. Travel is a great way to revitalize while exposing yourself to new ideas, as long as you permit yourself to disconnect from work periodically to savor the local color.  When on the road, unplug from time to time.  You'll be pleasantly surprised by how much perspective you gain.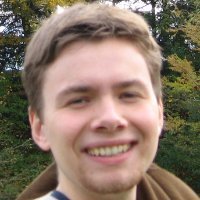 This article was contributed by Maciej Godlewski, the CEO and Founder of Fired Up Digital, a digital marketing firm in New York City. Maciej writes on entrepreneurship and career issues facing the digital workers of tomorrow.