We all want to do more and do it faster … bigger … better … Great! But that's also a formula for  expending a lot of effort without achieving concrete results. Why not focus on the fraction  that will deliver the most?
I recently re-read a book called "The 80/20 Principle" by Richard Koch that provides actionable insight  on how to focus on the 20% of the things that can actually make a difference. You may have heard the phrase — "80/20" or  the "Pareto Principle," — but if you want to really understand it and apply it, you should read the book.
The 80/20 concept was first expounded by Vilfredo Pareto (1848-1923), an Italian economist who studied the unequal distribution of wealth in Victorian England. Koch's book is the first I've found that explains how this concept can be practically applied in our daily lives.  Below are my top takeaways:
3 Simple Ways to Apply the 80/20 Principle in Your Life
Notice the 80/20 principle in your life – Take the time to slow down and look for outsized returns relative to the amount of effort you invest in your endeavors. You will find that you derived the majority of the benefits or results from a fraction of all the effort you invested.
It's okay to be different – If you want to be exceptionally effective at work and in life, you will have to approach things differently than in the past, and differently than other's might, as well — following a "road less traveled." For example, in my office I have arranged the things I use most frequently to be the closest to me and most accessible. Though my arrangement might be somewhat unconventional by others' standards, this saves me significant time throughout the day.
Apply the 80/20 principle in your business and life – If you are a business owner or manager, start observing which processes in your company produce tangible, value adding results and adapt and apply these processes more broadly. For example, recently I considered expanding my business to offer additional, different products. When I spoke to my business mentor he reminded me to focus on what is profitable and expand those offerings horizontally, instead of venturing into new verticals.
Consistently applying 80/20 thinking will help you achieve better results by focusing on the things having the highest potential ROI.
How have you applied the 80/20 principle in your career and life?  Let us know in the comments section.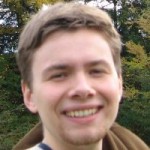 This article was contributed by Maciej Godlewski, the CEO and Founder of Fired Up Digital, a digital marketing firm in New York City. Maciej writes on entrepreneurship and career issues facing the digital workers of tomorrow.