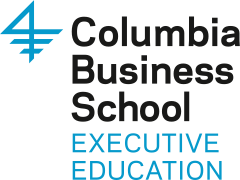 Join us for a presentation and discussion on the complexities of global leadership featuring Columbia Business School Professor Sheena Iyengar's recent interview at the World Economic Forum in Davos, Switzerland during which she addresses what it means to be a global leader in the 21st century and a live discussion with Professor Paul Ingram, faculty director of the Columbia Senior Executive Program (CSEP).
The presentation and discussion will cover:
What it means to be a global leader in the 21st century
The key challenges and opportunities leaders face in today's increasingly complex and interconnected world
Insights into how leaders can leverage networks and choice to succeed where those before them have failed
This discussion will be relevant to all those who hold or aspire to leadership positions in global organizations, in both the public and private sector.
Presented by
Professors Sheena Iyengar and Paul Ingram
Professors of Business at Columbia Business School
Sheena Iyengar is the inaugural S.T. Lee Professor of Business at Columbia Business School and the Research Director of the Jerome A. Chazen Institute of International Business. A world renowned expert on the subject of choice, she says that choice can provide a sense of freedom and control that is essential to our well-being. It is the most powerful tool we have to shape our lives, to go from who we are today to who we want to be tomorrow. Unfortunately, the misunderstanding and poor practice of choice often undermines its many benefits and leaves us frustrated, overwhelmed and unhappy. She is the author of the critically acclaimed book The Art of Choosing.  Sheena's inter-disciplinary research on how and why we choose, and what we need to do to choose better, has surprising and profound implications for our personal and professional lives.
Paul Ingram is the Kravis Professor of Business at the Columbia Business School, and Faculty Director of the Columbia Senior Executive Program.  His Ph.D. is from Cornell University, and he was on the faculty of Carnegie Mellon University before coming to Columbia.  He has held visiting professorships at Shanghai Jiao Tong University and the University of Toronto.  The courses he teaches on management and strategy benefit from his research on organizations in the United States, Canada, Scotland, China and Australia. His research has been published in more than forty articles, book chapters and books. Ingram's current research projects examine the influence of intergovernmental organizations on bilateral trade and democratization; the structure and efficacy of managers' professional networks in China and the United States; and the effects of networks and institutions on the evolution of the Glasgow shipbuilding industry.